Use of different hardware devices like sound system, graphics card, external displays, mouse, controllers, keyboard, and others are necessary. However, most of these hardware devices will not work without the right, compatible, and updated drivers. You have to make sure that the driver is updated to the latest version and manufactured by the developer of the company.
Among all the different hardware devices, your computer needs to ensure security. When it comes to security, anti-virus is one of the crucial parts that prevent many threats when you are using your computer. Avast is a very good antivirus that provides full security. However, Avast also provides other applications; one of the popular ones is the Avast Driver Updater.
From time to time, you will get new driver updates available on your computer. While some of them help to enhance the performance, others might make it worse for you. So, you need to think very well before choosing it. Here is all you must know about Avast Driver Updater given below in detail.
What Is Avast Driver Updater?
Avast Driver Updater is software that can support you through the driver installation process. It will help you to know if there is a driver available that is compatible with your device. So, you do not have to go through the process to find out if the available driver updates are compatible or not.
Currently, this software is only available and working in Windows operating systems. This software helps to scan your computer and provide your information about how many driver updates are available. In addition, it will help you to know if you have the latest drivers or not. However, there are many things that you must find out like the Avast Driver Updater is not free to use.
Why Is Avast Driver Updater Necessary?
Your Windows might not provide you any information when there is an update available for the driver. The same is applied to graphic cards of AMD and NVIDIA. Mostly, there are three different reasons for manufacturing new drivers by the developers. These include:
To fix any security issues or bugs along with auto troubleshooting features

Improve the performance for some specific applications

To help their devices sync better with the latest updates of Mac or Windows
Getting these updates manually puts you at risk and consumes a lot of time. On the other hand, it is not necessary that the latest driver will work best for you. If you are not an expert, then there is no way to find out if the latest driver update will make it better or worse for you. So, you might need to take the advice of the experts first before doing it yourself.
This is where Avast Driver Updater comes in to help your PC stay updated with the most compatible updated drivers. Do you want to find out more about the Avast Driver Updater and its features? Here are some of the most common things in detail.
If you are searching for Avast Driver Updater free, the closest thing that you will get is the free 30-day trial. After that, you will need to pay for the software. Now that you know what Avast Driver Updater is, find out how it works. Here you can get an idea of how it works.
How Avast Driver Updater Works?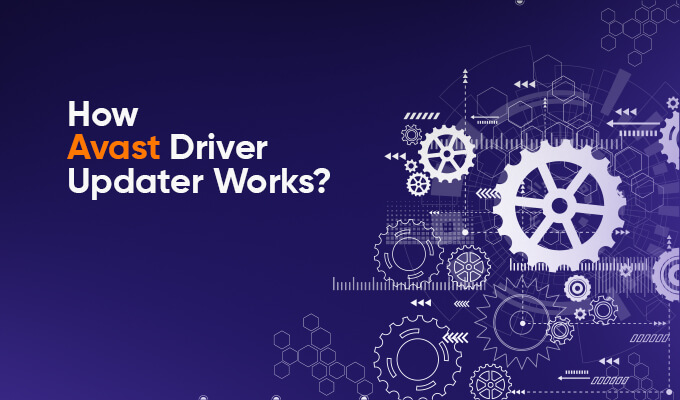 Before using the software, you must know the detailed process. First, you will need to scan and find all the available drivers on your device. If there are any outdated drivers available, then they will be highlighted. You can choose freely which ones to update and which ones to leave as it is.
Although the function of this driver is limited, you will be able to update drivers very well. It claims to scan more than 3 million drivers to find the best compatible driver for you. It can detect corrupt, old, outdated, and incompatible software drivers easily. In addition, you can take backup using the software as well.
You will need an Avast Driver Updater license key to activate the software and start scanning today.
Avast Driver Review
Before using it for yourself, you need to know the support services, user interface, purchasing process, performance impact, and others. Avast Driver Updater comes with a 30-day free trial and different premium pricing. All prices are annually based, and you will save a lot by purchasing a 3-year subscription.
Coming to the user interface, Avast Driver Updater is highly user-friendly and intuitive. You will not need any prior understanding of hardware or drivers to understand the process. The only issue that you might face is finding the menu. You will be able to find it right next to the minimize button. However, as you get the closest thing the button is colored in light grey, it is harder for some people to find it.
Options like privacy policy, language, notifications, backup folder, taskbar icon, troubleshooting, and others are provided in the updater to help you understand. In addition, the support services are very responsive, which makes the software very reliable. You can take the help of service support for many different reasons and topics.
There are two different ways available to get the premium version. In the first one, you will need to sign in to the Avast Account. On the other option, you can get the premium version by using the avast driver updater activation key. Here are some pros and cons that you must know about the software.
Pros:
Checks very often for new drivers

User-friendly interface

Partnership with more than 1300 brands

Only use authentic sites to download drivers

Provide backup option

Free-trial for 30 days

Scan more than 3 million drivers

Option to roll back to the current version in case of any issues

Less system resource consumption
Cons:
It does not show the driver source

No free version is available

Only available in Windows

Lesser features compared to similar function-providing software.
Avast Driver Updater FAQ
Q1. Is Avast Driver Updater Free?
No, Avast Driver Updater is not a free product. You will need to pay a subscription to use it as it is a paid product.
Q2. Is Avast Driver Updater Good?
It is known to be one of the best driver updater software for Windows. Avast Driver Updater can scan and download more than 5 million drivers, including audio drivers, graphics drivers, and many more.
Q3. Can I Uninstall Avast Driver Updater?
Yes, you can uninstall the Avast Driver Updater just like all the other apps. Just visit the control panel, click on "Uninstall a program." Then, find it from the list and click on uninstall button to remove it from your PC.
Q4. What Is The Use Of Avast Driver Updater?
Avast Driver Updater is used to detect corrupt, missing, old, and outdated drivers. Also, it help to fix the vulnerabilities and bugs along with getting the latest drivers.
Conclusion
Taking care of all the drivers of your computer manually is not an easy task. However, you can both save time and hard work with the help of Avast Driver Updater. Do you want to find out the review, pros and cons, and many other things about Avast Driver Updater? Here are some of the things that you need to know, given in detail.
More Resources: