What Two Types Of Remarketing Can Be Used On Google Display Ads? 
Custom remarketing

Dynamic remarketing

Standard remarketing 

Email remarketing 
The correct answer is B. Dynamic remarketing and C. Standard Remarketing. 
If you are wondering why they are the right answer, then go through the explanation given below. 
Explanation 
Remarketing is one of the most helpful strategies that help to increase traffic and conversion. It lets you show the ads to people who have visited the mobile app or your website. There are many different ways to use remarketing in Google Ads, such as Dynamic remarketing, standard remarketing, video remarketing, remarketing lists for search ads, customers list remarketing. 
Although all of these options come with different characteristics, the target is to re-engage and reconnect with the audiences. For example, standard remarketing can help your ads appear on the Google Display Network when past visitors browse other websites. On the other hand, Dynamic remarketing provides ads based on the service or products that the visitors browsed on the website. 
Now that you know the correct answer: "what two types of remarketing can be used on Google Display ads?" you need to find out the other details about them. 
Standard Remarketing
Among the two different types of remarketing that can be used on Google Display ads, the first one is Standard Remarketing. It is a simple use of remarketing that helps to show generic ads to listed people who previously visited the website or app. In this remarketing, you have to sort the potential customers who visited your website in a list based on their activity. 
Then, you have to show advertisements to them based on the marketing goal and marketing list they belong to. For example, if your goal is to increase brand awareness, you can show ads to all the visitors who visited any of the pages on your website. This marketing is beneficial to keep the brand first choice for people. Then, they are most likely to make a purchase when they are thinking about you. 
If your goal is to drive conversions with this campaign, it will help to focus on the conversions. The goal of every marketing is to get customers, but it will help you get more purchases. You can target people who have visited your website or searched for products. The best use of stand remarketing is to target specific customers and increase purchases. 
Stand remarketing is a very effective tool for timed targeting. Let's find out some of the advantages of this remarketing tool. 
One of the best benefits of standard remarketing is showing ads to people who have visited your website and searching elsewhere now. It helps them to remember about your website when they see the ads and make a purchase. Also, you can guide them to your website with the ads when they are searching for the business.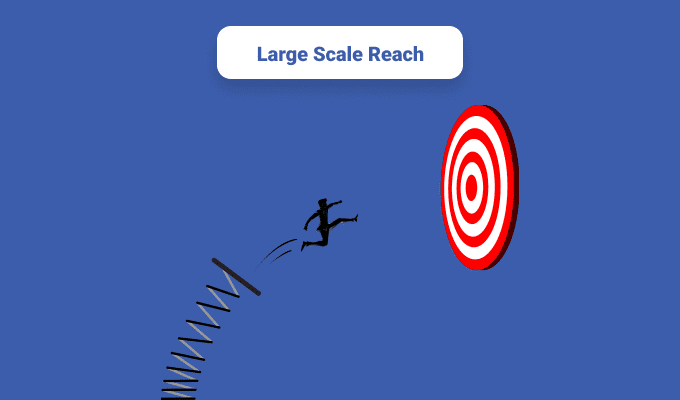 Now you know the answer of what two types of remarketing can be used on Google Display ads? Standard remarketing is one of them because it can help you reach more than 2 million mobile apps and websites. So, based on your remarketing list, you can reach a large scale of people. 
One of the crucial benefits of standard remarketing is focused advertising. You can focus on specific people and show ads to them for more impact. For example, you can create a list of the people who added products to their shopping cart but did not complete the purchase. 
Dynamic Remarketing 
This is the second answer to "what two types of remarketing can be used on Google Display ads?" It is very similar to the stand remarketing, but the use of changeable elements makes it a bit different. It creates ads based on specific products that viewers viewed on your website. It uses the service or product feed to make a list along with relevant information like product ID or pricing. 
So, when the users are added to a list using dynamic remarketing, it also includes the product's unique ID that they viewed. When creating ads in the Google Web Designer, you have the option to link the additional elements to the data feeds. For example, Google Ads might draw assets from the product to provide a unique experience when showing an ad with a unique ID.
The primary benefit of dynamic marketing is that it helps the users find out the product they are searching for on your website. You can also increase the impact and visit your website by offering a discount price on the product. It can help to drive the sale of your website and increase purchases. 
There is also another Dynamic marketing that is popular as dynamic prospecting. It uses a machine learning process to get new customers based on product data and popularity. Here are some of the advantages of using Dynamic marking given below. 
Increases Conversion Rate
It helps to personalize the ad for every user that helps causes to make them much more impactful. In addition, it can boost the conversion rate of the advertisement. 
Higher Click-Through Rate (CTR) 
You have a better chance of getting new customers when showing the collection of products they showed interest in. It creates a collection of products for specific customers based on their interest from past visits. 
Helps To Create Customer Loyalty 
When you are showing the customers similar products that they bought from the store, it will help them to remember your brand. 
Helps To Optimize The Marketing Budget 
It helps you to target the customers who have a higher possibility of conversion. So, you can be sure that the clicks are relevant.   
Conclusion 
If you are looking for the answer to "what two types of remarketing can be used on Google Display ads?" you can go through the detailed description and explanation to learn about them. The advantages of both remarketing ads will help you to know more about them. Make sure to choose one very carefully based on your requirements.
More Resources: