Are you interested in buying a used Xbox One controller for your PC? Most PC gamers know that when it comes to controllers, the Xbox controllers are best suited for them. It's the placement of the thumbsticks and the sleek designs that simply draw PC gamers to them.
If you are interested in buying a used Xbox One controller in the hopes of connecting it to your PC, then you have come to the right place. Read this article to find out why you should get this controller and connect it to your PC right away.
Why Should I Get A Used Xbox One Controller?
Since Microsoft makes both the Xbox One and the Windows OS, they are supported very easily. This is why most AAA games default to the Xbox controller layout if you check the in-game settings. Therefore, you can say that Xbox One controllers are the best fit for PC gamers.
On the other hand, the entire layout of the Xbox One controller is simply too tempting. Since it differs from the Dualshock Playstation controllers, its thumb analog stick layout is simply, in my opinion, more ergonomic.
Since these controllers are pretty hardy and durable, they do not get damaged or stop working pretty easily. Therefore, it can be a good idea to buy a refurbished Xbox One controller instead of a brand new one. Chances are, they will already be pretty cheap, and also possibly in a very good condition. 
Where Can I Find Used Xbox One Controllers?
If you're looking for used Xbox One controllers, there are various places to get them. The best, trustable, and the most reliable places to get them from are:
1. Ebay
Ebay is by far one of the best places to get used products. Here, millions of people simply sell their used goods for cheap prices. Sometimes, if the products are valuable, then the user can also auction them off.
2. Gamestop
Gamestop offers a range of gaming products for sale, including various gaming consoles, computer parts, gaming CDs, and lots more. Here, there is a high chance that you can find used Xbox one Gamestop and controllers as well.
3. Amazon
While Amazon might not be the best place to search for used second hand products online, it still sells many used products. There is a high chance that you can get your hands on a refurbished Xbox one controller for PC for a cheaper price. However, the refurbished products sold here can be trusted.
4. BestBuy
BestBuy is another famous place for video game enthusiasts and tech geeks. This place sells both first hand and second-hand electronics like television sets, computer parts, laptops, and even Xbox one consoles. You will get used products here also, which are mostly verified and are in great condition.
5. Walmart
While Walmart is famous for selling first-hand products, they also excel in selling second-hand refurbished products as well. However, so far, there have been numerous complaints raised against them, criticizing some of the second-hand products being sold at poor condition.
How To Connect A Used Xbox One Controller?
If you are interested in connecting an used Xbox One controller with your PC, then there are two steps to do so. I have tried, tested and explained them both below in the most comprehensive way possible.
Connecting Using A USB Cable
You can connect older used Xbox One controllers with a USB cable. To do so. You must:
Take a USB cable.
Plug one end to your used Xbox One controller.
Plug the other end to your PC or laptop.
After the plug in is complete, your computer will automatically detect the controller. A notification will appear saying that a new device has been connected or plugged in.
Connecting Using Bluetooth
To connect your used Xbox One controllers with your PC or laptop using Bluetooth, you should:
Press and hold down the Guide button on your used Xbox One controller.
Wait for the button to flash a few times.
After it flashes, press and hold down the Pair button.
Open your laptop or PC and turn on Bluetooth in the settings
Scroll down all the options and click on "Add a Bluetooth Device."
A list of all the available external Bluetooth devices. Here, select Xbox wireless controller.
After a few seconds, the X logo on the controller will stop blinking and will glow a white colour.
Connecting Using A USB Adapter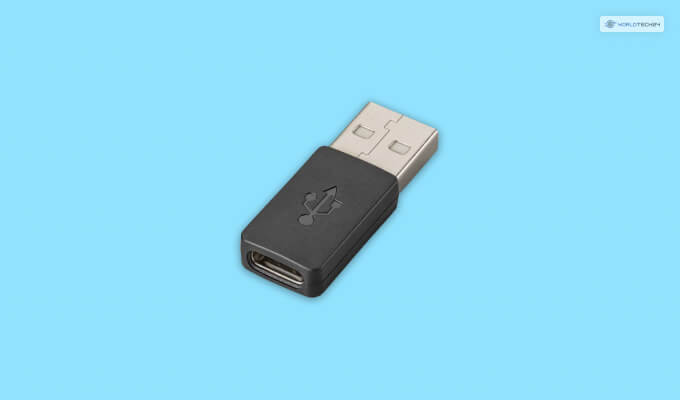 Sometimes, you might require an USB adapter to add your Xbox One controllers to your system. To do so, you must:
Get An Xbox Wireless Adapter For Windows
Plug it into your computer
Switch on your used Xbox One controller in pairing mode and it will connect automatically.
FAQ (Frequently Asked Questions):
Some of the most frequently asked questions by gamers regarding used Xbox one controllers are:
Q1. Can I Connect My Old Xbox One Controller To My PC?
Ans- You can connect your old Xbox one controller using two methods:

• A USB cable (older models, like the Xbox 360 controller).
• Bluetooth (new models, like the Xbox One and the Xbox Series X/S controller).

Q2. Can You Sync An Xbox Controller To A PC?
Ans- When I mention syncing an Xbox controller to a PC, I mean pairing it with the PC. To do so, you simply need to turn it on and hold down the power button. Soon, a notification will pop up on your PC that says "Pair with Xbox controller."


Q3. How Do I Make My Xbox Controller Discoverable?
Ans- You can make your Xbox controller discoverable by activating its pairing mode, also known as its syncing mode. Simply press and hold down the Sync button. This will make the button and Xbox logo in the middle blink. This means it's discoverable right now.


Q4. Why Is Xbox Controller Blinking?
Ans- If you notice your Xbox controller blinking, it means that it's currently active, but is not paired or synced with a Bluetooth device. It's an indicator that you need to turn on your computer or laptop's Bluetooth settings and get the controller paired to it.


Conclusion: Xbox Controllers Are Still The Best For PC
Instead of buying a new controller, you look for used Xbox one controllers to use in your PC. This will allow you to play various games that are best played using a controller. This includes sports games like NBA, NFL, and FIFA. It also includes other fighting games like Tekken 7, Mortal Kombat XI, and Multiverses.
There are three ways to connect your Xbox one controller. This can be done by connecting them with a USB cable, connecting via Bluetooth, or connecting via a USB adapter.
READ MORE: