If you want to immerse yourself in real gaming on the go, you require a laptop that provides prolonged hours of gameplay and portability.
Advancement in technology means that the latest models of gaming laptops feature sophisticated hardware and battery life, making them an excellent choice for those who want to play without interruptions.
Game With Endurance!
Some factors that affect battery life include laptop configuration, power settings, and usage. A gaming laptop with an efficient battery will last for an extended time on a single charge.
The best gaming laptops should offer smooth and extended gameplay, even when not plugged in.
Here are five of the best laptops that ensure there's no abrupt end to your marathon gaming sessions by selecting the best buy gaming laptops from the market.
1. ASUS ROG Zephyrus G15
The Zephyrus G15 is a dynamic gaming laptop that is always game for anything! Endowed with the trademark Ryzen 9 6900HS CPU and up to 16 GB DDR5 onboard memory, you will blaze through those gaming marathons and immersive content creation sessions with ease!
The Zephyrus 15 offers 90 Wh with an excellent quality battery life USB Type-C charging facility. You will get outstanding Wi-Fi 6E support, so you can easily enjoy the freedom and takes your machine everywhere! Having questions like how long does gaming laptops last in mind? This laptop will go to be a lasting one.
The Zephyrus G15 packs features such as Nvidia GeForce RTX 3080 laptop GPU with the features of MUX switch, QHD 240 Hz/3ms with a panel and Pantone validation, and 100% of DCI-P3 coverage, with a super-narrow bezel and sophisticated ROG intelligent cooling.
The quad speakers pump out incredible Dolby Atmos sound for immersive movies, games, and music, all under these outstanding gaming laptops feature
2. Razer Stealth Blade 13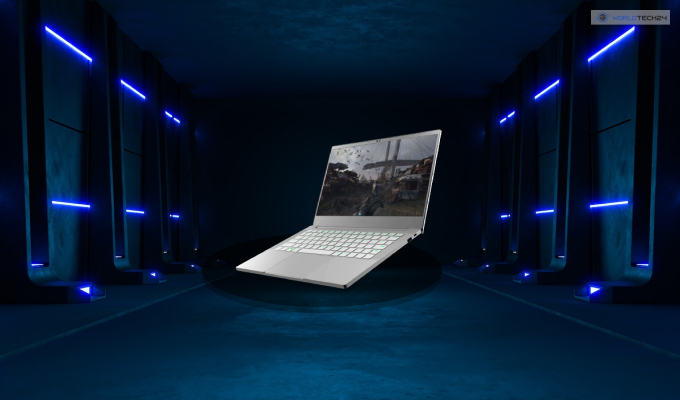 This comes under the world's first gaming laptops. The Ultrabook just got much better and improved the functionality! Featuring the world's fastest 13-inch 120 Hz features with a full-HD display and also helping the buttery smooth running visuals, the Razer Blade Stealth amalgamates portability and style with performance that's perfect for gaming and content creation. This device is the weapon of choice for most gamers and creators.
The Stealth delivers extended battery life and a crucial level of portability, whether you're gaming or creating on the go, and is ideal for graphic design, video editing, and 3D modeling.
The Razer Blade packs an 11th-gen Intel Core i7-1065G7 quad-core processor, and 16 GB fixed dual channel and unleashes up to 4 times faster performance over integrated graphics for smooth gameplay advantage.
3. Alienware Area 51M
Meet the desktop in disguise from Area 51! With extraordinary features and desktop-level processing power. With the advanced level cooling system with premium and revolutionary designs. The Alienware Area 51M is an authentic desktop-gaming experience in the form of a laptop.
The Area 51M features overclockable with a 10th-generation of i9K Intel Core desktop processor. You will get the support of 125 W of power and 10-core desktop and CPU options.
To achieve extended battery life, this laptop utilizes sophisticated hyper-efficient voltage regulation and vapor chamber cooling technology, and it will also increase these gaming laptops' life.
The Area 51M features up to 2.5 Gbps of bandwidth over a trademark Killer E3000 Ethernet port, providing the facility to every gamer, which can be up to 2.5 times higher than the actual amount of bandwidth available in standard, wired facility with Ethernet connections, and flaming-quick file transfer facility are all there.
With so much power at your fingertips, you will need to equip your gaming with proxies, rotating or otherwise, to protect your laptop from hackers, enjoy anonymous gaming, and circumvent geo-restrictions!
4. ASUS ROG Zephyrus G14
Equipped with the iconic Ryzen 9 6900HS CPU, the Zephyrus G14 delivers swift and quiet performance, real-time ray tracing, and AI-enhanced graphics to unleash the perfect storm and puff away your adversaries!
The Zephyrus G14 features an upgraded AniMe Matrix, which sports more vivid animations as well as new functions and minigames!
The Zephyrus G14 delivers up to 11-plus hours of battery life for extended gaming, fast charging up to 50% in 30 minutes, 100 W USB Type-C charging, Wi-Fi 6E support, AMD CPU performance, Radeon RX 6800S mobile graphics with a MUX switch, 8GB GDDR6, and up to 4.9 GHz max boost!
5. Acer Nitro 5
The Nitro 5 delivers an innovative architecture that grants you the freedom to chat, browse, stream, edit, record, and play without skipping a beat!
With a lightning-quick 165 Hz refresh rate and 3ms response time, your game sessions will be fluid, unbroken, and unmatched. The Nitro 5 delivers extended gaming laptop functions and battery life using dual-fan cooling, dual-intakes, and a quad-exhaust port design!
Make Gaming Marathon Sessions Easy!
Gaming laptops with long-lasting battery life enable you to game on the go and never miss out on those marathon sessions. Since playing online exposes your computer to unseen dangers, always use proxies to provide an extra layer of protection. After all, you want to game without fretting about the small stuff.
Read Also: