Instagram has now turned into an advanced social media platform. Nowadays, all Insta users can chat with their followers right from its interface. However, the IG privacy policy restricts all users from turning off the read receipts. So, you cannot read someone's message without their notice.
However, some tactics can help you look into the messages undercover. If you are concerned about how to turn off seen on Instagram DM, this article can be of your help. Well, before that, go through the definition of read receipts.
Read Receipts: What is it?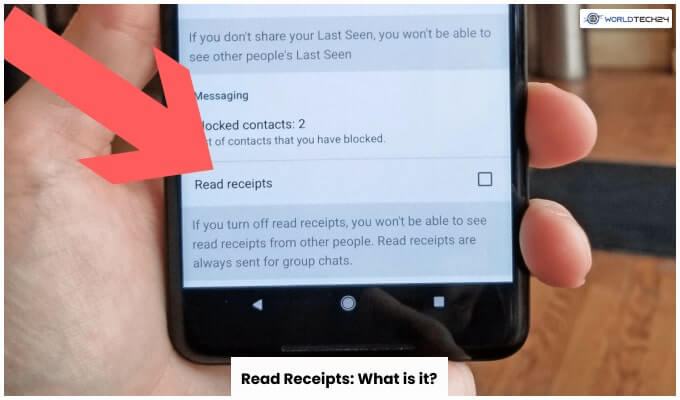 The concept of Read Receipts comes from email. However, now it is more common for messaging applications. For example, on Instagram, 'Read Receipts' acts as an indication that a person has seen a message sent via chatbox.
It is quite similar to the 'blue tick' feature in Whatsapp. So, as this article revolves around the procedure to turn off read receipts Instagram, we would concentrate on that. In colloquial terms, it is known as 'seen,' and you can now know how to turn off seen on Instagram DM.
Tactics To Read Instagram Messages Secretly
There are multiple tactics for how to read Instagram messages without being seen. Nevertheless, most of these do not occur in normal circumstances as IG does not provide a chance to turn off 'seen.'
Look at the following points and understand how to go through the DMs secretly. Here it goes:
1. Turning Off Direct Notifications On Instagram
I had turned off the message notifications on Instagram and discovered that the trick worked. So, I could read my messages on Instagram without letting the other person know.So, here, I am sharing the entire procedure:
Step 1: Access the Instagram application.
Step 2: Go to the menu icon and tap on 'Settings.'
Step 3: Select Notifications under the 'Settings' menu.
Step 4: Select 'Messages' (or it might say 'Direct Messages').
Step 5: Check for the options 'Messages' and 'Message Requests' and turn both of them off.
If you execute the above steps correctly, you can expect your messages to enter the IG without any notifications. So, this is a process for how to open Instagram messages without seen.
2. Online Assistance App Support
There are online assistance applications that can be your support system if you are concerned about how to check Instagram messages without anyone's notice. It is an online assistance app that allows you to keep track of DMs of Instagram while going incognito. The steps are as follows:
Step 1: Install any free online assistance app on your phone.
Step 2: Log in to Instagram.
Step 3: Find the 'Manage Account' option and tap on that button on the dashboard.
Step 4: Link your Instagram profile with the online assistance application with a few clicks.
Step 5: Send a message to your IG profile from any other to check if the process is working.
So, you can consider this as another way how to turn read receipts off on Instagram.
3. Read IG Messages While On Airplane Mode
Shifting to Airplane mode can be yet another process how to read Instagram messages without being seen (2020). Well, this thing might seem wired, but it is still a valid and brave way to manage things. Here are the steps you need to follow:
Step 1: Open the IG application.
Step 2: Open the inbox on Instagram (It can either be a direct inbox or merge Instagram and Messenger.
Step 3: Turn on the airplane mode and check if the Wi-Fi is off.
Step 4: (For Android) You can go to the 'Quick Settings Menu' and Select the Airplane Mode ::: (For iPhone) Visit the 'Control Center' and find 'Airplane Mode' to tap on it.
Step 5: Read all your messages and exit the inbox.
Step 6: Tap on the menu and look for 'Settings.'
Step 7: Log Out from Instagram.
Step 8: Turn off the Airplane Mode and relog into the Instagram profile.
So, this is the funniest and weirdest way how to turn off seen on Instagram DM. Now, as you know this tactic, start considering yourself as a pro-Instagrammer.
4. Turn Off Data/Wi-Fi And Read The Messages
This is the commonest way people take to read Instagram messages with cover. However, it is just a temporary measure. Although, you must know it as it can help you work with IG better. Here are the steps :
Step 1: Access the Wi-Fi menu or data menu on your smartphone after you get any DM
Step 2: Turn both off and wait for a few seconds
Step 3: Get back to your Instagram profile and read the messages
Step 4: Turn the data connection/Wi-Fi later
You can expect the other person not to notice you until you are back online. So, even if you have seen the message, they cannot understand it. However, expert Instagrammers consider it necessary because the other person can easily know that you have seen the message once online.
So, these are how you can read the IG messages without coming to the sender's notice.
Frequently Asked Questions
Q1. Can You Read Instagram Messages Without Being Seen?
Ans: Instagram does not allow users to go undercover to go through the DMs. However, there are some other procedures you can execute. They are changing the direct notification settings, supporting third-party apps, shifting to airplane mode, and going offline. So, you get to know how to read a message on Instagram without opening it.
Q2. How Do You Open A Dm Without Them Knowing?
Well, there is no way to open an Instagram DM undercover. IG does not allow the users to hide. So, you cannot officially execute the process or know how to turn off read receipts on Instagram.
Q3. How Does "Seen" Disappear On Instagram?
Ans: The "seen" mark disappears from Instagram DM only when the user restricts the person who has just sent the message. In such a case, the sender cannot see if the receiver has seen the DM or not'.
Q4. How can I see DM without seeing?
Ans: Watching the DM without getting 'seen' can be done by turning off the internet connection. Then, you can simply detach the phone from the internet. 
Final Take Away
Instagram DM facility comes with the drawback that no users can virtually ignore the person who sends a message. Well, it is a drawback to some, but to others, it is a positive sign. Although, now you know how to turn off seen on Instagram DM. Consider all the processes given here to be safe and easy to change up when not necessary.
Have A Look :-