The healthcare industry has come a long way in pandemic times, and technology is an integral part of operations. Whether you run a small clinic or a multi-specialty hospital, digital transformation is a necessity.
But most providers struggle to implement technology because of a lack of expertise. Tight budgets are another reason that may hinder your transformation. But technology offers immense benefits, from better patient experience to greater process efficiencies and cost savings.
So there are plenty of good reasons to overcome your apprehension and go ahead with the modernization initiative.
Top 4 Ways Digital Transformation Facilitating Healthcare Management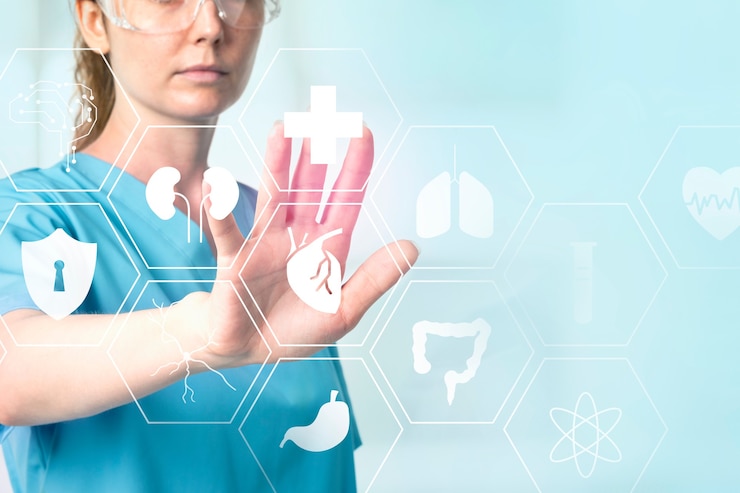 Let us share some practical tips on how digital transformation facilitates healthcare management.
1. Begin with a baseline
Defining your baseline is the first step to transforming your facility's operations. You will probably have an existing legacy system in place. While clinics have EHRs in place, hospitals leverage patient engagement tools, telemetry, and real-time asset location systems.
List what you have and evaluate what you need to improve. Assess the systems from an IT, clinical, and operations perspective to get a clear view of the existing situation.
Consider a needs assessment according to the current size and scale of operations. Also, bear in mind the future requirements to ensure scalability with tech transformation.
2. Find an IT partner
Once you have a list of your requirements, you know where to reach them. But you will probably have no idea about how to reach there because technology is not the core expertise of healthcare specialists.
You may consider hiring an in-house team to develop and implement the requisite software solutions. Alternatively, you can leverage a software team augmentation model to help you achieve the transformation goal.
Outsourcing is always a better option for healthcare facilities because it offers high-level expertise on a budget. Moreover, you need not spend on tech infrastructure to accommodate them on-premises. In fact, you can hire an offshore partner for additional cost savings.
3. Create a roadmap
After getting developers on board, you must create a viable technology and process roadmap for the initiative. Involve your internal team and stakeholders to decide on the milestones and timelines for tech implementation.
Of course, you will expect the transformation to happen seamlessly without disrupting the current operations. Seamless communication with your tech partners should also be a part of the digital transformation.
You must also include plans to document and test the IT integration to ensure it fits into the existing infrastructure.
4. Ensure ongoing services and support
Even the best technology solutions may encounter glitches down the line, so you must have an ongoing support plan for your healthcare facility. After all, you cannot afford a system crash or patient data breach as they can affect your operation and reputation.
Find a provider that helps with ongoing services and support for IT upgrades and issue resolution. A reliable partner gets your healthcare tech systems up and running and ensures that it is always on the right track.
Note: Digital transformation is a norm in the healthcare sector, and every facility must embrace it. Fortunately, you can easily achieve the goal with a reliable IT partner by your side.
Additionals: