Epson printers are renowned for their high caliber and inventiveness. Another nice addition to the group is the dye-sublimation printer Epson SureColor F170. It is a dependable workhorse that produces prints of exceptional picture quality on rigid materials and textiles utilizing robust PrecisionCore technology.
To know more about this product, keep on reading below.
Epson Surecolor F170 Features – What Does This Printer Offer?
The Epson Surecolor F170 has various great features, which makes it one of the best sublimation printers. They have been explained below.
1. Compact Power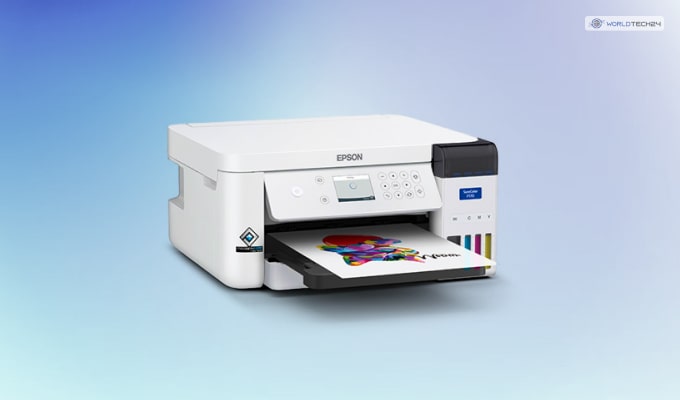 The Epson Surecolor F170 printer, you may get a potent piece of machinery with a compact footprint for your shop. Due to its compact design, you can make the most of your workshop space and complete profitable tasks without using up a lot of space in your house.
2. Great Turnkey Solutions
With a 150-sheet auto-feed tray, authentic Epson dye-sublimation ink, computer printing software, and the Epson Surecolor F170, company owners can start working on assignments right away, saving critical time.
3. High-Quality Printing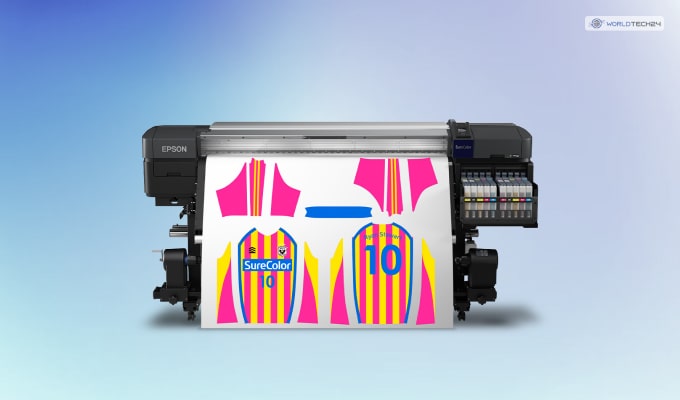 Every day, the Epson SureColor F170 dye-sublimation printer produces prints of a professional caliber because of its robust PrecisionCore technology. The PrecisionCore printhead delivers Precision Droplet Control specifically for remarkable clarity for a variety of print workloads. It is designed to give enhanced speed and unmatched image quality.
4. High-Quality Ink That Provides Vibrant Colors
These printers employ 4-color Oeko Tex-certified inks in conjunction with high-performance ink technology (C, M, Y, K). Adults, kids, and infants may all safely use the inks when they are put on a cloth and properly fastened.
Additionally, because of the 140 mL bottles' high capacity, ink replacements are required less frequently. Their auto-stop feature makes filling simple and hassle-free.
Genuine ink is highly advised by Epson in order to guarantee the best print quality and performance. This is because its dye-sublimation ink technology is praised in all Epson SureColor F170 reviews. Your consumers will be delighted by the outcomes with high and remarkable color saturation.
5. Sublime Prints On Various Surfaces
A 150-sheet auto-feed tray is included with the Epson SureColor F170 dye-sublimation printer. This is used while using Epson DS Transfer Multi-Use Paper. You can use the functions of this printer for the dye-sub technique, including textiles and fabrics. Thi8s includes various materials like:
Banners
T-Shirts
Flags
Table Covers
Masks
Aluminum Panels
Ornamental Pieces
ID Cards
Epson Surecolor F170 Reviews – What Customers Have To Say
To judge the efficacy of this product, I have compiled some legit Epson Surecolor F170 dye sublimation printer reviews. These have been taken from various reviewing websites, like Gromco. Here's a quick rundown of what some satisfied (and some dissatisfied) customers had to say about the sublimation printer.
This is a positive 4-star review :
"I totally love how fast the printer prints and the pictures I have sublimated are good. I am not sure that I am getting the best color prints as I do not/have not found the option to change like I could with my ET2700 that I converted. I have some ink left on the paper, more than I am used to. However, I like the fact that this is made for sublimation ink, and I should need another too soon. The price was excellent and very comparable to what a converted ET printer would have cost me."
by - Anonymous customer 👩
Here's another positive 5-star review from Ohio:
"Great quality printing for mugs and shirts. Easy setup and worth the cost."
by- Sue 👩
However, not all reviews were positive. Many customers had complaints about this sublimation printer as well. Here's a negative 2-star review from Las Vegas:
"I have not been able to get the color to be vibrant. It's very dull compared to my Epson WF printer. Quality-wise, I will give it a 1. Value-wise, I will give it a 1 as well. Overall, I will rate it 2 stars since it didn't live up to my expectations."
By - Anonymous User 👩
FAQs (Frequently Asked Questions):-
People that are in need of an Epson Surecolor F170 dye sublimation printer have many questions on their minds. Here are my answers to some of their questions:
Q1. How Big Can The Epson F170 Print?
Ans: This sublimation printer can print on surfaces that are as big as 8.5 x 14 inches in size. In addition, it has a max printable resolution of 1200 x 600 DPI.
Q2. What's Better For Sublimation – Epson Or Sawgrass?
Ans: While the sublimation printers of both Sawgrass and Epson are pretty good, both have unique advantages over each other. However, newer businesses should purchase Epson printers since the cost of ink for sawgrass printers is significantly higher.
Q3. Can You Sublimate On Cotton?
Ans: Yes, you can sublimate on cotton surfaces. However, to do so, you need to install the Subli-light add-on to your Sawgrass sublimation printer.
Q4. How Long Does Sublimation Ink Last?
Ans: Sublimation ink does not last that long. They have pre-determined shelf lives. This is why you should never ink stagnant in a printer for too long. It can cause color degradation and will also dry up and clog the ink tube.
Final Verdict: Is The Epson Surecolor F170 Worth It In 2023?
The Epson SureColor F170 offers quick, dependable dye-sub printing straight out of the box. This dye-sublimation printer utilizes potent PrecisionCore technology in order to generate prints of a professional caliber and is perfect for customizing trophies, mugs, mouse pads, and other items.
The SureColor F170 comes with the dye-sublimation ink technology software of Epson that is indeed authentic, making it a totally turnkey solution. Additionally, you can maximize workshop space thanks to its amazingly small, space-saving design.
Pros
Cons
+ Easy installation process.
+ All the prints are of high quality.
+ The ink is pretty cheap.
+ Ink quality is great since it's certified by Oeko Tex.
+ Great tech support with warranty.
+ Easy to use because of a smaller footprint. 
– Not the best printer for wide formats.
– Borderless printing is not available.
Read Also: