The number of artificial intelligence companies all around the globe is increasing every day.  This is because of the expanding use of AI in our daily activities. Moreover, since AI gets used in various applications and robotics for automating processes, its need has increased tenfold.
With many companies making great strides in artificial intelligence, they can be classified into two sects. One group develops and creates AI, while the other simply uses AI to automate processes.
In this blog, we will go over some of the best organizations that have made significant advancements in the use of AI. we will explain some of the primary uses of AI by these companies. This will help you get an idea of what the company is about.
Top Artificial Intelligence Companies In The World
In our list of artificial intelligence companies that are making the headlines in the tech world, the best companies are:
1. Amazon Web Services
One of the main leaders in the AI industry taking the top spot amongst all the artificial intelligence companies is Amazon. Its Web Services department (also known as AWS) provides many B2C and B2B AI services and products, spearheaded by CEO Adam Selipsky. 
One of its main AI products includes the Amazon Echo Dot, which uses the virtual AI companion Alexa. Alexa has become pretty popular, and Android smartphones have integrated it.
Some of its other AI products include Lex (a corporate version of Alexa), Polly (a speech recognition software), and Rekognition (an image recognition software).
2. Google Cloud Platform
Google leads the charge as one of its top artificial intelligence companies when it comes to data analytics. Over the last few years, Google acquired many promising startup AI companies, integrating their products and services with Google.
Google also makes B2B AI products like TensorFlow with the Tensor AI chip, created by Google Cloud CEO – Thomas Kurian. This product aims at providing machine learning and automation services to various businesses.
3. IBM Cloud Platform
One of the oldest artificial intelligence companies, IBM has been in this industry for almost 70 years, since the 1950s. One of the examples of artificial intelligence that IBM provides is IBM Watson, a cognitive machine learning service.
IBM has taken over many startup AI companies that provide AI-based scaling systems for cloud-based analytics for businesses. Arvind Krishna is the CEO of IBM, which aims to create a robust cloud platform for businesses.
4. Microsoft Azure
Microsoft has made a name for itself with the Windows OS. In addition, it has many AI services and products. These provide automation of processes for IT businesses, implementing Azure Cloud Services.
Azure provides many services to IT companies globally, like creating AI bots with cognitive and machine learning capabilities. Microsoft makes great use of Artificial General Intelligence processes, powered by the vision of CEO Satya Nadella.
5. Alibaba Cloud
When it comes to deciding what artificial intelligence companies to invest in Asia, Alibaba is your number one option. Headed by CEO Daniel Zhang, they offer clients various machine learning platforms with tremendous growth potential in the upcoming years.
Its AI services include providing clients with a visual interface in the form of a blank canvas. This is where clients can drag and drop AI components to create a string of automated functions. These algorithmic components automate different chores of clients, letting them use pre-rendered solutions for easier accessibility.
6. Viz.ai
One of the leading artificial intelligence companies in the healthcare department, Viz.ai connects patients with caregiving teams with its mobile application powered by an AI bot. This bot alerts the patients as per their healthcare needs and notifies them of their health issues and developments.
Many investors are buying artificial intelligence stocks of this company because of the various uses of their application. For example, users can connect it with CTA and X-ray scanning devices. This allows the app to monitor patients' health accurately and assess their medical needs.
7. Tempus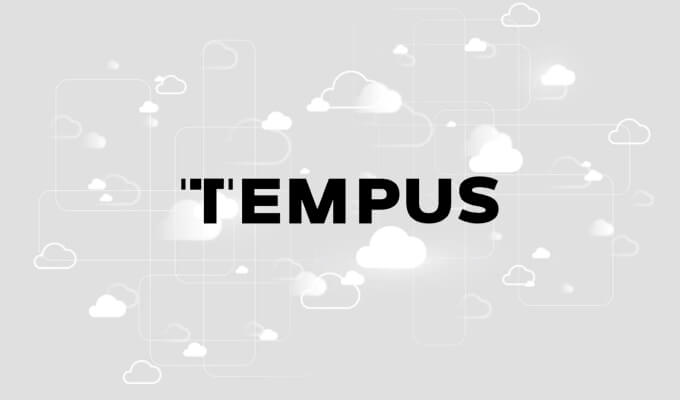 Other healthcare artificial intelligence companies include Tempus, whose AI tools collect and analyze vast pools of patient-related data. Depending on the sickness and current state, its AI-powered tools can suggest the best treatment plans to doctors.
This dramatically helps optimize treatment procedures for patients after analyzing the genetic makeup and past medical history of patients. As one of the medical companies using artificial intelligence, it's currently focusing its AI resources on making breakthroughs in cancer treatments.
8. Siemens
Siemens is one of the most popular artificial intelligence companies for automating energy and electrification processes. Their use of AI in technologies to save resources and energy has been crucial for medical and power generation companies. Their slogan is "AI at the beer garden."
9. Clarifai
If you are looking for artificial intelligence companies that provide excellent visual recognition AI technology, then Clarifai is what you should be searching for. The company has a huge picture database that helps users find similarities in images for copyright infringement.
In addition, Clarifai allows its users to filter and search their picture database through their smartphones using API interfaces. Besides image recognition, it also provides computer vision solutions and automated machine learning, and natural language processing.
10. Graphcore
If you want to know what companies use artificial intelligence, Graphcore is one of them. This company specializes in creating an Intelligence Processing Unit (IPU), built for high-end machines to use machine learning. This allows graphical data analysis machines to work faster and learn new operations more quickly, even with their older architecture.
Frequently Asked Questions:
Q1. Who Is Leading In AI Technology?
IBM Cloud is one of the leading companies that use artificial intelligence.
Q2. Which Company Used Artificial Intelligence?
IBM, Google, and Microsoft all use AI to power many of their customers' operations.
Q3. What Company Is The Rocket Fuel Of AI?
NVIDIA is one of the companies considered the rocket fuel for using graphical AI processes.
Q4. Are There Any AI Companies In India?
Kellton Tech Solutions leads the Indian AI market with its AI-powered tech solutions for various clients globally.
Conclusion
Artificial Intelligence companies like IBM, Google, Microsoft Azure, IBM Cloud, and Amazon Web Services lead the AI industry. This is because of their innovative AI platforms that provide clients with various operations automation.
Medical AI companies like Viz.ai and Tempus provide a greater understanding of patients' health by monitoring them. They offer quick automated treatment solutions to doctors so that patients can be diagnosed and treated quickly.
If you liked reading about all these artificial intelligence companies, give our other blogs a read too!
More Resources: