The largest challenge to hardware businesses today may be from Amazon, but it doesn't mean one shouldn't pass up the chance to benefit from the success of the online behemoth. If you can't compete with them, join Amazon Hub Counter.
A growing number of home improvement and hardware merchants have registered their establishments to act as an Amazon Hub, which is a global network of pickup and return sites for customers who have made an online purchase through Amazon.
What Is Amazon Hub?
With the help of the Amazon Hub program, any company with a physical presence can offer safe and simple package collection and returns to Amazon consumers, potentially boosting foot traffic and revenue.
Customers of Amazon may pick up and drop off items at the counter at one of the network's assisted pickup sites, known as Amazon Hub Counter. As a result, you have chances to talk to both new and returning consumers and show them what your shop has to offer.
What Is Amazon Hub Counter?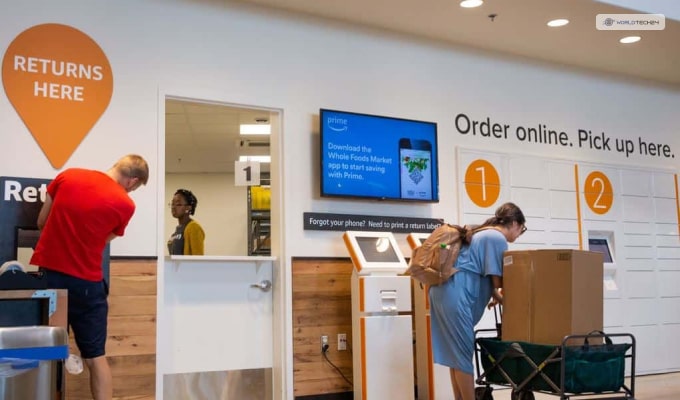 Every day, Amazon shipments are delivered to Amazon Hub Counters. When parcels are delivered, they scan them, which causes an email to be sent to the consumer informing them that their item is prepared for pickup. The pickup barcode or six-digit number obtained through email must be shown to the store employees when an Amazon customer comes to pick up their delivery.
Amazon Hub Counter Eligibility
Not all businesses can be eligible to use the Amazon Hub Counter.
Amazon.com sells or delivers every item.
Items must weigh more than 33 lbs. or measure more than 36 (h) x 24 (l) x 24 (w). Note that certain retail partners have more stringent restrictions.
There are no goods in the order that need special treatment.
There are no items from Subscribe & Save in the order.
There are no products for Release-Date Delivery in the order.
Be accessible for delivery in less than a day. (For products that ship within 24 hours, check for a notice that says something like this "Do you need this by tomorrow? Order within the following 30 minutes "on the page describing the item.)
Amazon Hub Counter Pricing
It costs nothing to join our global Amazon Hub network. Amazon pays for the production, delivery, installation, and maintenance of Lockers so you can concentrate on what you do best: providing for the new clients that walk through your doors.
How To Use Amazon Hub Counters And Lockers?
There are two ways to use your Amazon Hub Counters and Lockers. Both methods have been explained below.
1. Lockers Requiring Pickup Codes
If you have an Amazon Hub Counter or Locker that requires a pickup code to access, then these are the steps that you need to follow:
Head over to the locker area.
In your delivery confirmation email, you may find the 6-digit pickup code and barcode.
On the touch-screen display, key in your pickup code, or use the Locker scanner to read the barcode. Directly underneath the Locker's touch screen is where you'll find the scanner.
2. Lockers Requiring Smartphone Verification
If you have an Amazon Hub Counter or Locker that requires a smartphone verification to access, then these are the steps that you need to follow:
Head over to the locker area.
In your email with the delivery confirmation, click the Start Pickup option. You'll be sent to the Amazon Shopping app's Locker detail page.
Wait a few seconds after the Locker information screen loads for the app to automatically establish a Bluetooth connection with the Locker.
Once linked, you may open the Locker by tapping the Open Locker icon in the app.
Why Use Amazon Hub Counter?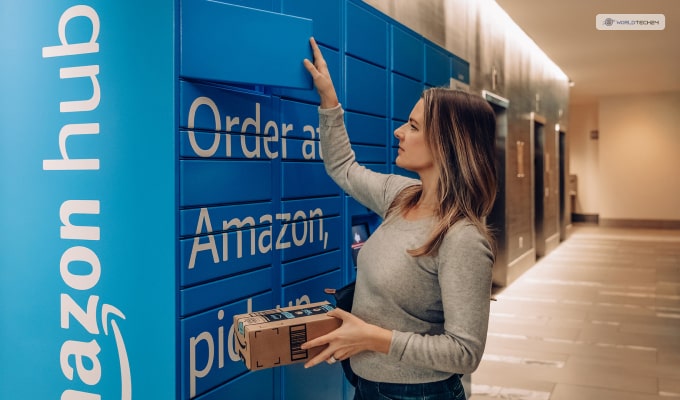 There are various reasons why your business might benefit a lot from using Amazon Hub Counter.
1. Improve Customer Satisfaction
The modern consumer expects a smooth buying experience both online and offline. You exhibit the sort of service that encourages loyalty by making it simple for clients to pick up their online orders from your shop and by providing them with an extra option.
2. Increase Your Revenues
Drive more chances for income generation through increased consumer traffic and in-store advertising. It will be quite handy for customers who visit your company for Amazon Hub to buy your items at the same time as their pickup.
3. Boost Brand Recognition
Keep your edge in the market and adjust to shifting consumer demands. Worldwide, tens of thousands of Amazon customers have been using Amazon Hub as a pickup location, providing an essential chance for your company to be discovered.
Other Amazon Hub Offerings
Amazon Hub has various other services that your business can make use of, apart from Amazon Hub Counter.
1. Amazon Hub Locker
Customers may pick up their Amazon parcels using the completely automated, safe, and convenient Amazon Hub Locker service at no additional cost. Millions of things that are offered on Amazon may be delivered to a locker. It's simple and safe to use a Locker; after making a purchase on Amazon, users go through the checkout process and choose an Amazon Hub Locker located in their zip code as the delivery address.
Customers get an email when an item is prepared for pickup that includes a barcode and a special 6-digit code they may use to take it out of the specified slot.
2. Amazon Apartment Locker
Property managers have contact-free and practical package management options thanks to Amazon Hub Apartment Locker. Residents may utilize it to pick up orders placed with other stores as well as deliveries from Amazon. Apartment Lockers are already accessible in a range of residential areas around the country.
FAQs (Frequently Asked Questions):-
Many businesspersons have various questions regarding the use of Amazon Hub Counter. Here are my answers:
Q1. How To Solve Amazon Hub Counter And Locker Issues?
Ans: Seven days a week, twenty-four hours a day, Amazon offers customer assistance. Every Locker also bears the direct Amazon Hub Locker customer support phone number.
Q2. Why would Amazon Customers Want To Pick Up The Packages That Have It Delivered To Them?
Ans: Alternative pickup sites are used by customers for a number of reasons, but convenience is the key motivator. Customers tell us they want alternatives, whether it's a pickup place close by, somewhere they go to every day, or in a shop with extended hours.
Conclusion
Amazon Hub Counter provides abundant options for customer pleasure. The benefit of these services is that you can conveniently pick up your package whenever it is convenient for you, without worrying about leaving your premises. For working authorities who like to deliver the product at their convenience, it is the perfect replacement.
You can share your experiences with the Amazon Hub Counter or Locker in the comments section below.
Have A Look :-